WE'RE SO CONFIDENT YOU'LL LOVE LOOLOO, YOUR FIRST ONE IS FREE! JUST COVER SHIPPING.
WHEN YOU GO,
THEY'LL NEVER KNOW
The original non-toxic before-you-go toilet spray that stops bathroom odors before they ever begin. No more trying to mask odor already in the air!


Leaves your bathroom smelling great, every time

Small enough to fit into your jacket or purse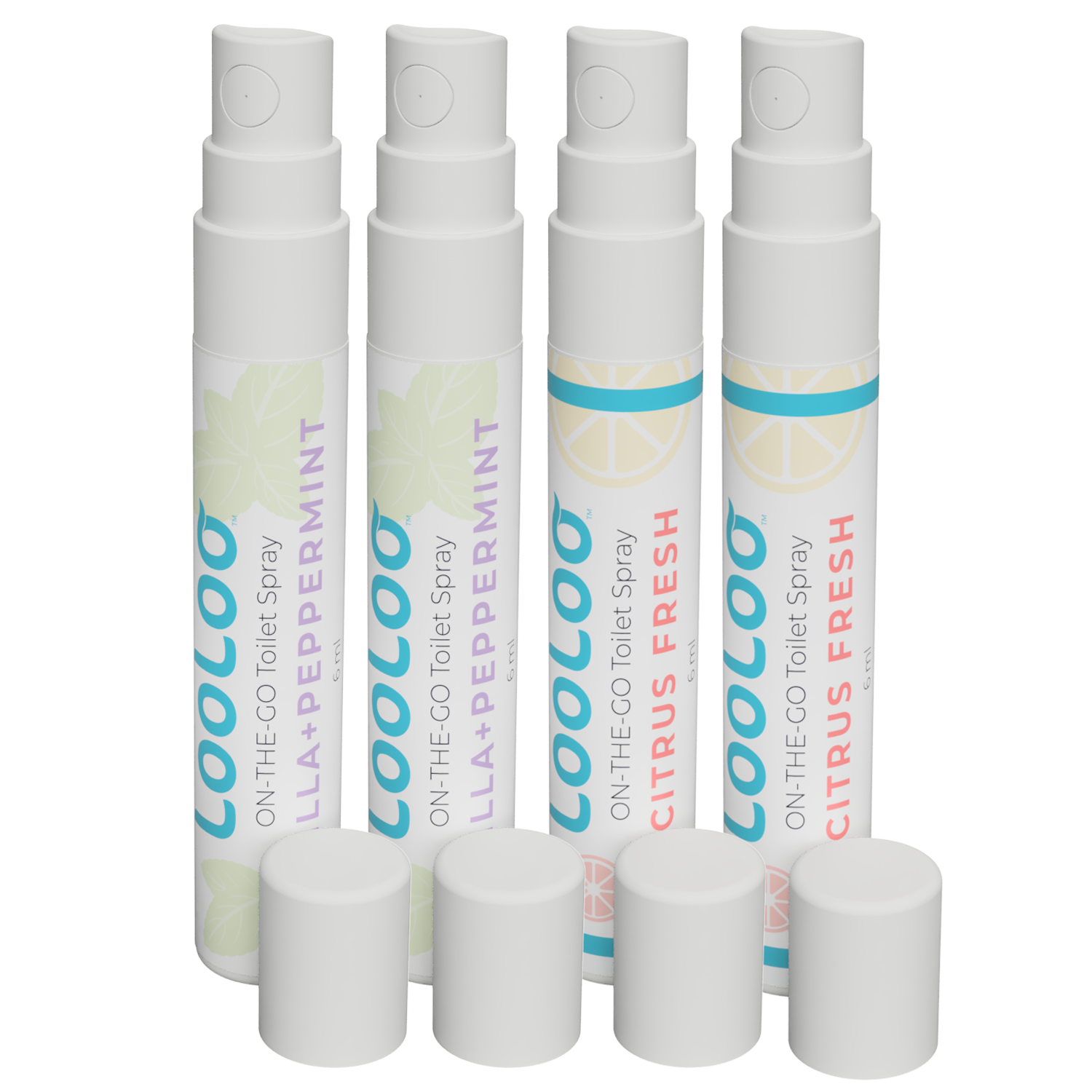 We believe that manners matter, that although thoughtlessness is becoming the norm, it shouldn't be. It's too easy to not say "excuse me," to get on the elevator before others exit, and to reheat fish in the office microwave. So we're here for the door-holders, the "thank you"-sayers, and the hand-washers.
We're here for the people who know that common courtesy isn't dead, that caring for others, even if you don't know them, should be second nature. Because the little things really do matter, and big changes start with the smallest action. So let's let standards be standards, and let's make manners automatic.


When I see something that looks like a great idea, I buy it. LooLoo has met my expectations in every way. My toilet always had a lingering odor I couldn't get rid of. With LooLoo, it now smells fresh and clean.
30-Day Money-Back Guaranteed

I like a product that stands up to what is says it can do! The LooLoo is one if those products! Would recommend to anyone! The staff is great to work with also! Thank you Bryce!

Been looking for something like this for years...I've got grown Boys and now when I go to the Loo there's no smell anymore! I recommend this for everyone especially for your guest restroom..

Better than expected! Very happy with my Loo Loo!! Now, no matter what, our bathroom smells amazing every single time!! Thanks Loo Loo!!!

I knew what I was buying when I bought this. I didn't know how much I needed this. I love it!